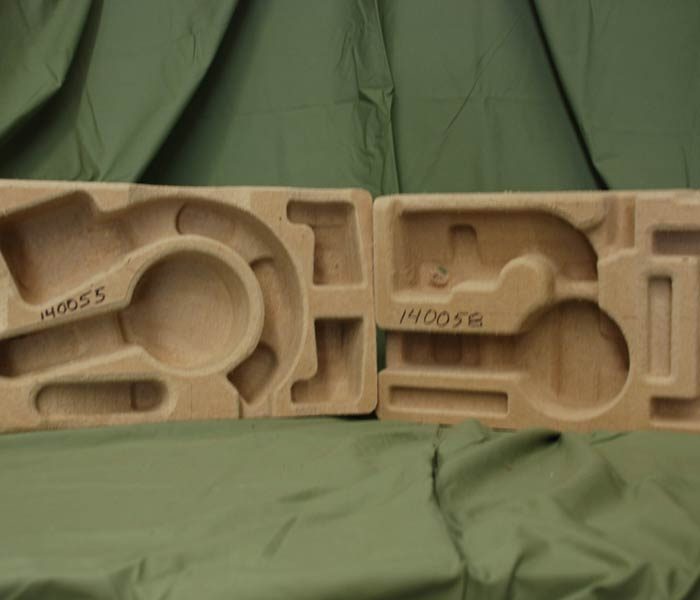 In today's marketplace, there is a litany of options relating to internal packaging. With the ever-growing importance of sustainability and increased regulation on recycling and waste, each material has its own benefits, but some have a higher upside than others.
Foam-In-Place is a specific handling of polyurethane foam where two liquid urethane chemicals mix together and expand to fill the external box and create a solid substrate. This chemical reaction results in a protective, hard foam encasing. It's highly versatile.
EPS is rigid, tough, closed-cell foam. It is usually white and made of pre-expanded polystyrene beads. It excels at 'single impact' protection.
Slush Molded or 'Thick Wall' Pulp is typically made from recycled paperboard and/or newsprint. It can be engineered to conform to almost any application from glass bottles of hazardous materials, to replacement parts for freight trucks without the environmental cost, lack of reusability and hazardous material handling required for a Foam-In-Place solution; with a lower tooling cost than EPS and the ability to endure multiple impacts.
Here at FiberCel we are a pioneer in the use of 100% recyclable fiber; our packaging products annually eliminate over 5,000 tons of material from the solid waste stream.
Find out how you can eliminate waste and increase packaging performance with FiberCel Molded Pulp today.
Related Posts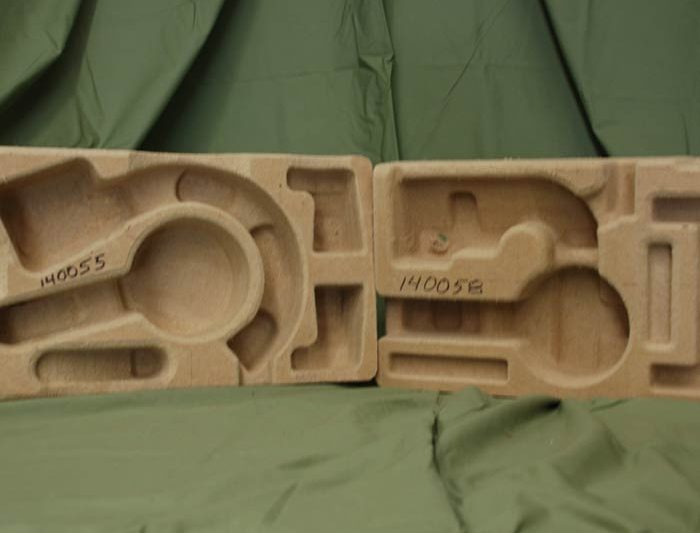 In the early days of molded pulp packaging, the material was known for its excellent protection of delicate items like lightbulbs and produce. But as a pioneer in use of molded pulp for cushioning, we at FiberCel have more than…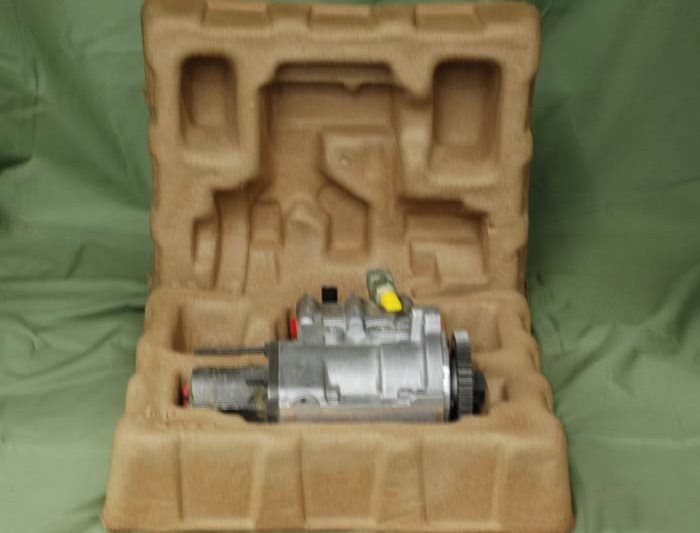 When you engage with a new packaging partner you may be tempted to go with a supplier who promises to copy your current internal cushioning solution at a slightly lower cost. Many suppliers will request you send them a drawing…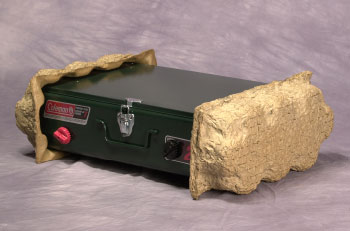 When evaluating partners in their supply chain, project managers traditionally look for the best provider the shortest distance from themselves. The longstanding logic is that close proximity lends itself to easy communication and fast shipping resulting in overall cost savings….