Powder-Coated Metal Personal Camp Stove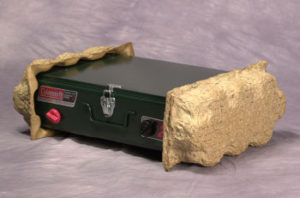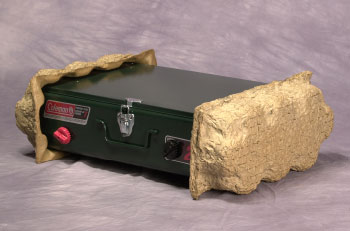 Previous Pack:
Corrugated die-cuts that needed to be folded and assembled before use that required additional personnel on the line to pre-assemble. Company was experiencing damage to metal hinges during shipment.
Solution:
FiberCel custom molded pulp end cap with water soluble wax coating. This pack significantly reduced the damage and the coating eliminated the scuffing associated with molded pulp options the customer had tried in the past.
Highlights:
Eliminated the hinge damage previously seen in shipping. Also eliminated the need for a secondary operation that was needed to fold and assembly the corrugated die-cuts. Very unique solution based on the addition of inline applied coating. Adds minimal amount to cost. Pack of ready to use end caps is brought to the end of the packaging line where they are placed on the units, put into a carton, and sent through an automatic tape machine.
Electronic Ozone Generator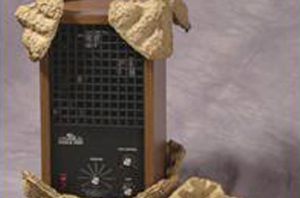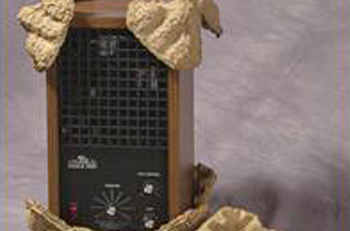 Previous pack:
Plastic mesh impregnated polystyrene end caps, 8 corner pieces per pack.
Problem:
Severe shipping damage to internal electronic circuit board. This damage was so severe and extensive, UPS would no longer accept the package for shipment.
Solution:
FiberCel custom molded pulp end caps. Pack not only passes UPS drop test criteria, the unique design has taken the pack from the 8 corner pads to 4. This significantly reduces the handling and pack time per unit.